Welcome to my blog version 3.5.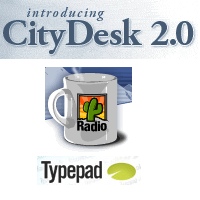 I've been tinkering with blogging for over ten years. I started with the CityDesk tool by FogCreek Software installed on my own home server at gbjerke.com. Then graduated to a Radio 8 blog from Userland. When hosted Typepad came out I moved to it and found it very convenient. Now, after reading Michael Hyatt's book "Platform", I've moved my home base to this self-hosted install of WordPress.
I want to thank Cord Blomquist of ReadyMadeWeb for helping me successfully move my existing posts here from Typepad.
It will take me a few weeks to get this new site up to speed, with appropriate disclaimers, subscription opportunities, etc.
Stay tuned.